The Kongeskær School (Kongeskærskolen) is located on Bornholm's 'Nordland' near the town of Allinge. The school has approx. 240 pupils and 20 teachers - and according to its website it is the best located school in Denmark. This is perhaps also true, because at the end of the school grounds, the cliffs do reflect in the Baltic Sea - so the view is indeed extraordinary.

Even the view from three south-facing classrooms in the south wing is no longer something to be complained about. Only last year, it was necessary to roll down the blackout curtains completely when the summer sun was at its highest, but no longer. After MicroShade® was installed in the wing, there is full a view of the football field, the grass and the trees outside - throughout the year.

Janitor, Kasper Merlung: "The school was built in 1956 and has been continuously maintained, but no solution had yet been found to combat the overheating of the class rooms before Christian Kofod from Bornholm's Regional Municipality brought MicroShade® forward as a possible fix."
The school and the municipality decided to go with this new technology and the new glazing was installed during the summer.
When school started again, the pupils and teachers were told about why there were now stripes in the windows and that they were there to help reduce the heat from the sun. This was quickly accepted - especially because it meant that they had a view to the outside - even when the sun was out.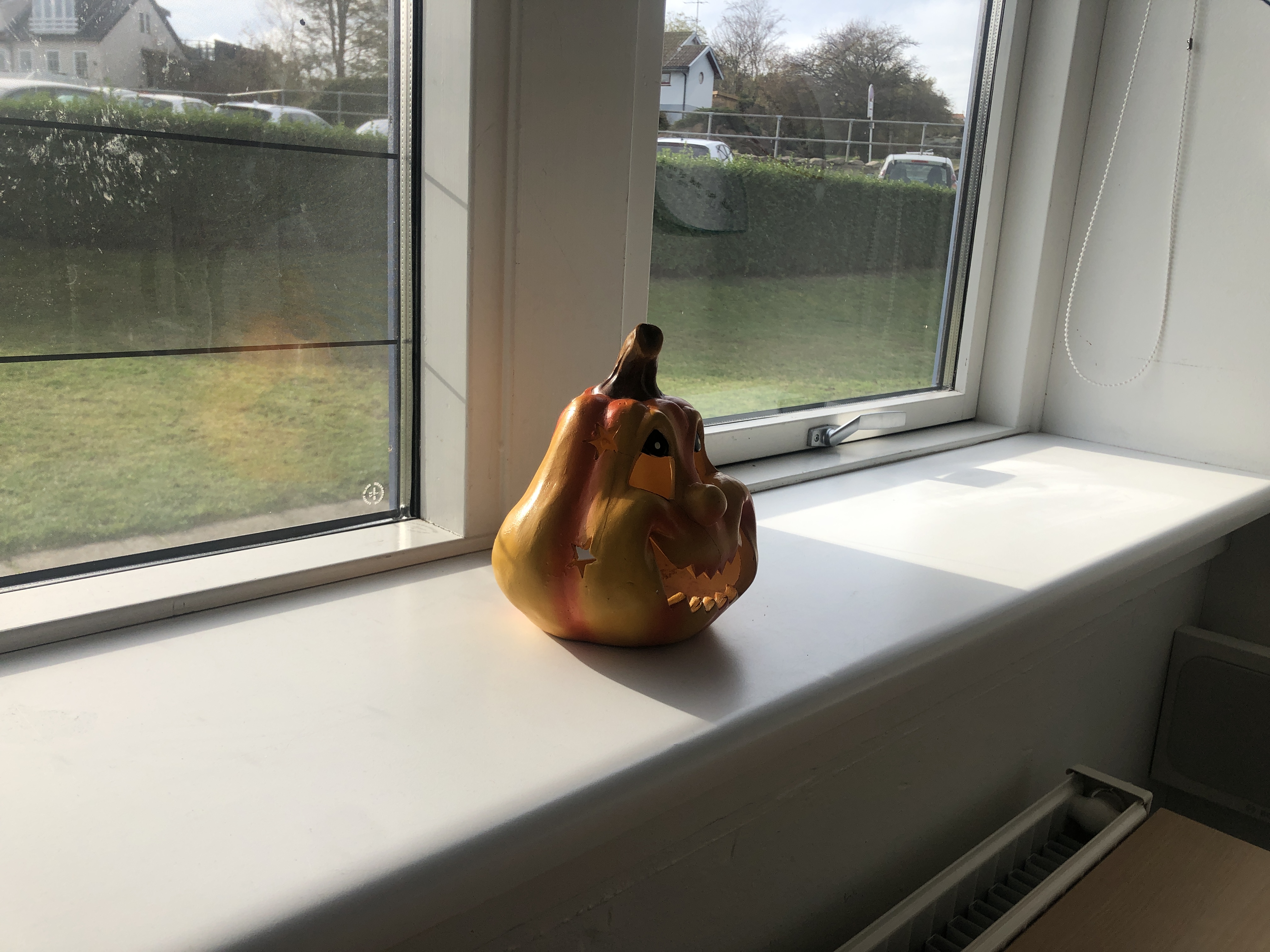 One window still needs refitting. Meanwhile, it provides a good comparison between MicroShade and regular glazing.
"I have asked both teachers and students if they still notice the stripes or if they have complaints about the quality of transparency, but I have only received positive feedback, " says Kasper Merlung and laughs as he remembers a conversation with an attentive pupil: "She said that she had noticed the stripes and wanted to know if they would disappear over time. I explained that since they are made of steel they would not disappear, but that they in turn would help improve the indoor climate - and her learning."